Solve Ninja Yuva Cabinet President Ashwaq responds to problems of unsafe spaces created to due to dangling wires in trees.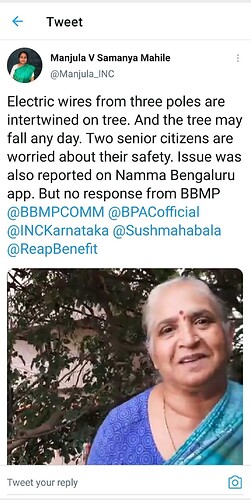 He investigated to find out the right local authority to approach and report the problem to.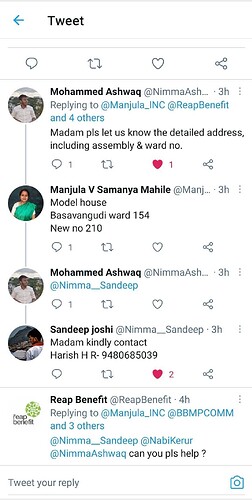 Following is his own account of reporting the problem via appropriate channels and getting it resolved for in his local neighborhood.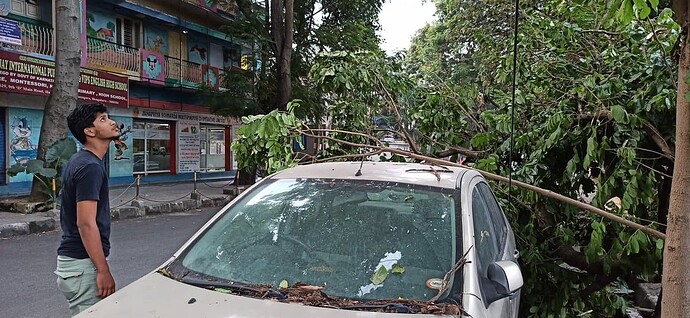 Visited this site with my fellow team members @NabiKerur @Nimma__Sandeep where a branch of tree had fell on a car near Railway Parallel Road, RPC layout, Vijayanagar and reported it to the forest department and requested to clear it ASAP lucky no life or property was damaged.
To get help to resolve similar problems for your area - reach out to Ashwaq https://twitter.com/NimmaAshwaq?t=Wv9_K4s_5k7zXGvPKiWvcg&s=09