It doesn't matter where you live be it city, town or village we all must have experienced the difficulty in passing through an area where something is being burnt. While these burning spots are occasional in most parts of our country occurs during some festivals like Bogi, deepavali, etc., in recent times due to the efforts taken to create awareness on climate change and air quality the incidents seem to take a downward curve.
However, stubble burning has been one of the major challenges that seems unavoidable from farmers perspective but does contribute to the problem of climate change and pollution. Here are the spots where stubble burning is happening in Punjab captured by the satellite mapped on our Samaajdata platform.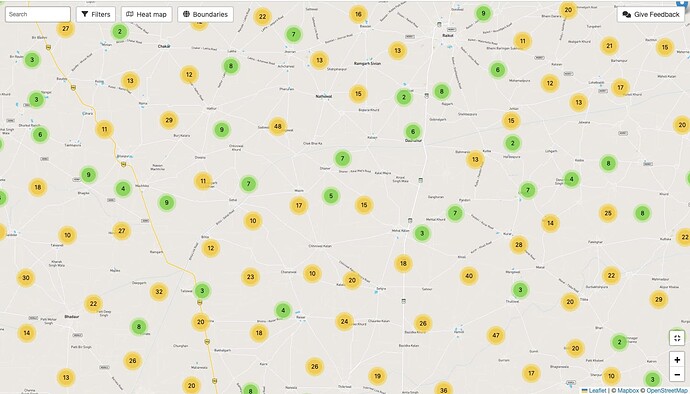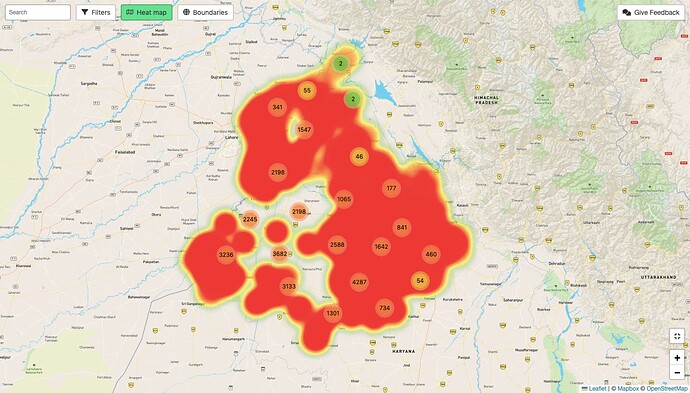 Video of mapped stubble burning spots
Stubble Burning captured on Satellite
If you are new to stubble burning: Stubble burning is a process of setting on fire the straw stubble, left after the harvesting of grains, like paddy, wheat, etc. It is usually required in areas that use the combined harvesting method which leaves crop residue behind.
The process of burning farm residue is one of the major causes of air pollution in parts of north India, deteriorating the air quality.
What is Stubble, and Why Is it Burnt?
Stubble is the straw residue left after harvesting paddy, wheat, and some other grain crops. It remains on the field and takes a long time to decompose. Stubble makes it difficult to plant seeds for the next crop and disturbs the growing cycle.
Moreover, it is not edible for humans and is a poor source of fodder for animals. Stubble has other uses as well, but they are expensive and most farmers can't afford them. Thus, stubble is a nuisance for farmers, and the only viable option left for them is to burn it.
Problems Created
Stubble burning has several harmful effects on the environment. It produces toxic gases that not only make it difficult to breathe for nearby residents but also significantly contribute to global warming.
Stubble burning emits pollutants like carbon monoxide (CO), methane (CH4), carbon dioxide (CO2), aromatic hydrocarbons, and volatile organic compounds (VOCs), resulting in smog. Stubble burning is the leading cause of air pollution in many parts of the world, including New Delhi.
Stubble burning also affects soil quality. The added carbon from stubble burning and the heat it produces reduce soil fertility and increase erosion.
There is also the risk of fire spreading out of control during stubble burning. Many farmers have even lost their lives to it.
Call to action
From the environment and pollution point of view the stubble burning should be stopped infact it should be banned. However, there should be effective and farmer friendly solutions that makes the life of farmers easy in cultivating crops.
What do you think the government should propose and/or farmers should do to avoid stubble burning? Let us discuss and see what we come up as a problem solvers community.