On field from KickOff Solutions Solve Ninja Bootcamp

10 solve ninjas
60+ citizens more touched through
58 hours of problem solving and
100+ changemaking actions recorded
like Shilpi a 19 year old athlete and leader from Jharkhand, who gave a whole new meaning to breaking stereotypes by fixing 5 potholes in her local area. This act of entrepreneurial and hands on solving demonstrated highly activated citizenship and ownership of the local environment. Remarkably so when you consider the fact that she was mocked by the local for having the audacity to take on problems that local government should solve.
Mr. Anand Devsharma, Director at Kickoff Solutions a sports for development nonprofit working to nurture changemaker leaders among the tribal communities. In this video he shares his reflections of the solve ninja experience provided by Poonam to the
Stories of change
Kajal and Khadija discovered waste related issue in their houses. They investigated and found around 1kg of mix waste is generated everyday from their house which leads to almost 700 kgs of waste every year. They have started segregating the waste, feeding it to the animals and composting the wet waste. Kajal also wrote a letter to the Municipal Corporation to raise a complaint against the garbage issues in her village
Gothai, Nancy and Sanju discovered the issue of water wastage. They went hands on to solve these issues. Gothai helped her friend by fixing the tap. Nancy fixed the running tap by help of a cloth and Sanju is using simple methods at home to reuse water Together they are able to potentially save 1500 litres of water in a year from getting wasted.
Leadership In Action!
Gothainayagi from Auroville discovered that there are multiple problems related to garbage, water waste, overuse of plastics, and food waste that are affecting her community She took more than 45 problem solving actions to solve these issues. Gothai said "This is my first time that I am creating such a huge impact and I feel happy when my friends and family say that they are proud of me and they also want to help me". Gothai participated in a plantation and garbage cleaning drive in Auroville on June 5th.
Currently, Gothai is promoting recycling and reducing plastic waste within her community and motivating other 13 children and youth to do the same. In total, she has spent more than 20 hours solving problems!
Two young girls, Sanju and Anjona took the challenge to reduce the plastic usage in their village. They went hands-on and collected plastic waste and upcycled it to create plant holders. In total, they planted 23 plants together. Anjona also inspired 5 other children in her village to upcycle plastic waste in their homes!
It was discovered by Kajal Kumari from Jharkhand that over 30% of her village's people suffer from frequent sickness. The reason, according to her investigation, is due to improper waste management and unsafe drinking water. There are more than 40 houses in her village without access to safe drinking water, and the groundwater level has dropped below normal. The drainage system is poor due to 20-30 kgs of waste getting accumulated in the drains every month. Due to this, the water gets polluted too. To solve this issue, she collected data, did video interviews with villagers, and wrote a letter to the Municipal Corporation. She also inspired 20+ school students to reuse and reduce plastic and paper waste in their houses.
Nisha from Rajasthan discovered the waste management problem in her village due to the usage of plastic and no segregation system of waste. To solve this issue she started a campaign to reduce and reuse plastic waste with 14 other kids and youth in her village. She conducted a session for them and spread awareness on how to segregate waste. With this activity, they were able to stop 12kgs of waste from going into the landfill potentially
Shilpi, Khadija and Anandita are working on Streetlight, Drainage and Potholes issues. They are in the process of solving these problems and currently doing a detailed investigation through survey by asking questions to their villagers, local clubs and government authorities.
All of this awesomeness mentored by Poonam Chakraborty (Jan 2022 - ongoing)
Fixer of blackspots, singer of beautiful Lata Mangeshkar songs and a senior mentor at Reap Benefit on the mission to activate local problem solvers in all localities of India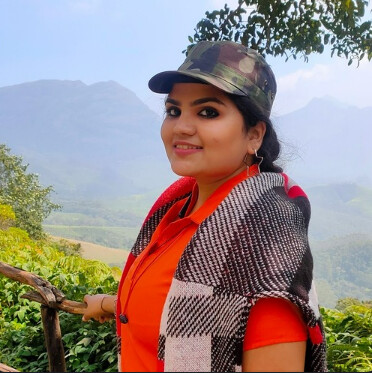 Which skills are active in these leaders in action right now?
Drop a comment and let us know